The first Balsall Heath Film festival's grand finale perfectly encapsulated why we so love delving into people's cinema stories, and why getting together to watch a film is such an important, joyous occasion.
The Waldorf
A busy local picture house before WWII, the Waldorf had a second life under the stewardship of Avtar Singh Randhawa and his family in the 1970s. Around this time Balsall Heath and Sparkbrook were a destination for South Asian film audiences from across the Midlands. A little cluster of cinemas around the Moseley and Stratford Road (including the Waldorf) were true pioneers, sharing films from India and Pakistan with communities seeking a place to get together and a connection with home.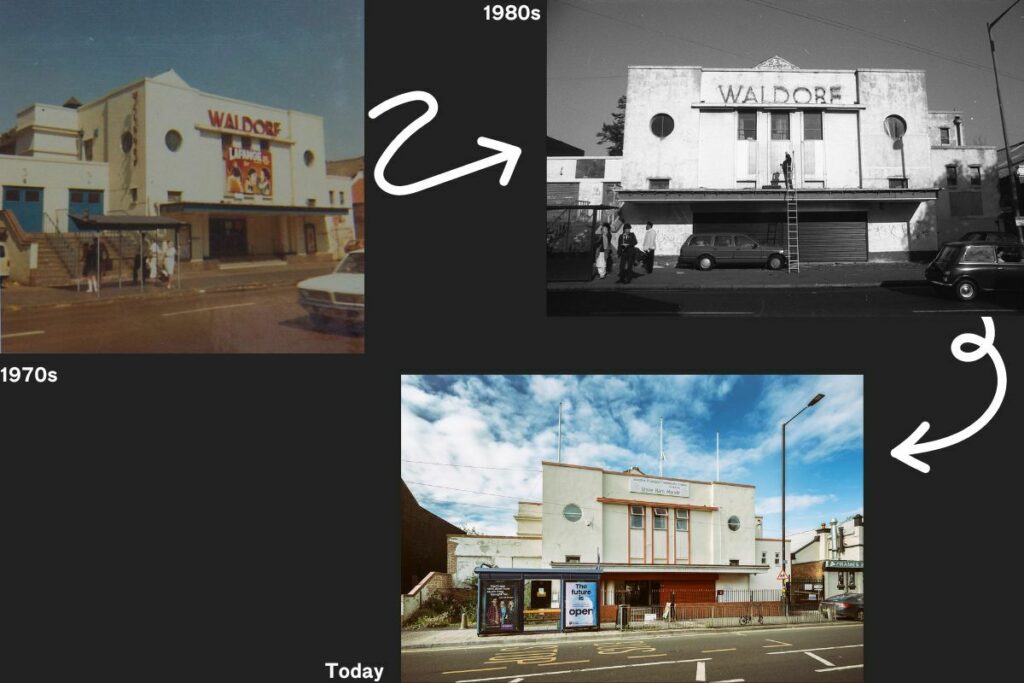 For a very special event on the 31st July 2022, the Waldorf became a cinema again forty years after it closed down. The Randhawa family presented the 1977 classic Amar Akbar Anthony – a film about three brothers separated at birth.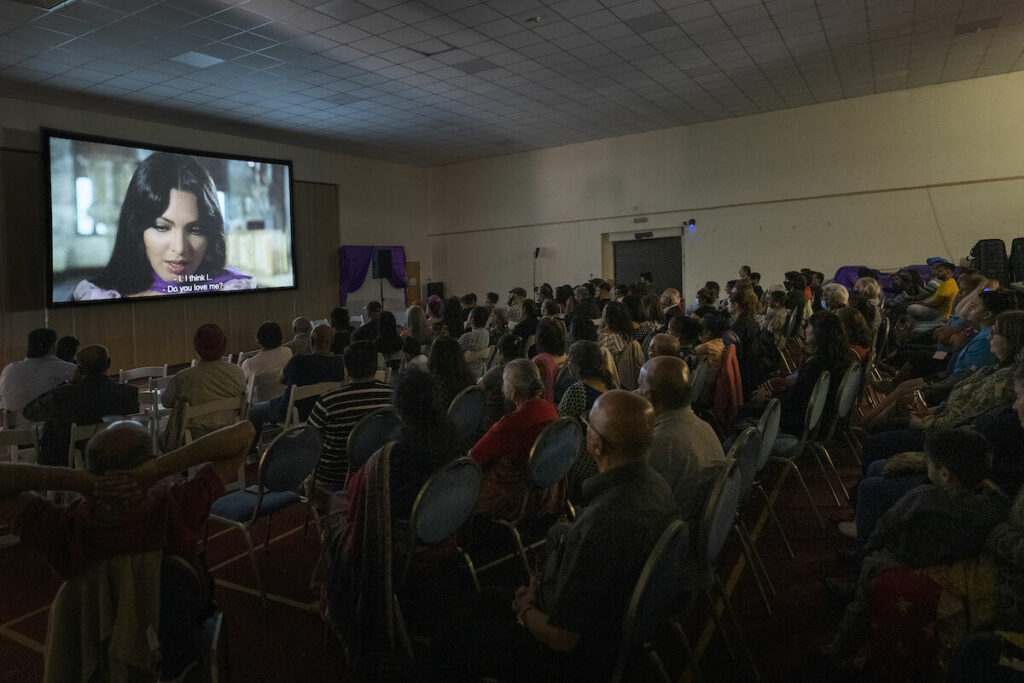 The Randhawas
Film is in the blood for the Randhawas. During the 50s and 60s Avtar's father Naranjhan Singh Randhawa toured the UK showing Indian and Pakistani movies to first-generation audiences. When Avtar managed the Waldorf, he welcomed many South Asian stars and offered a vital space for the local community. He in turn brought his teenage sons Raj and Jodi into the family business, until the arrival of VHS killed off the Waldorf along with many other local picturehouses.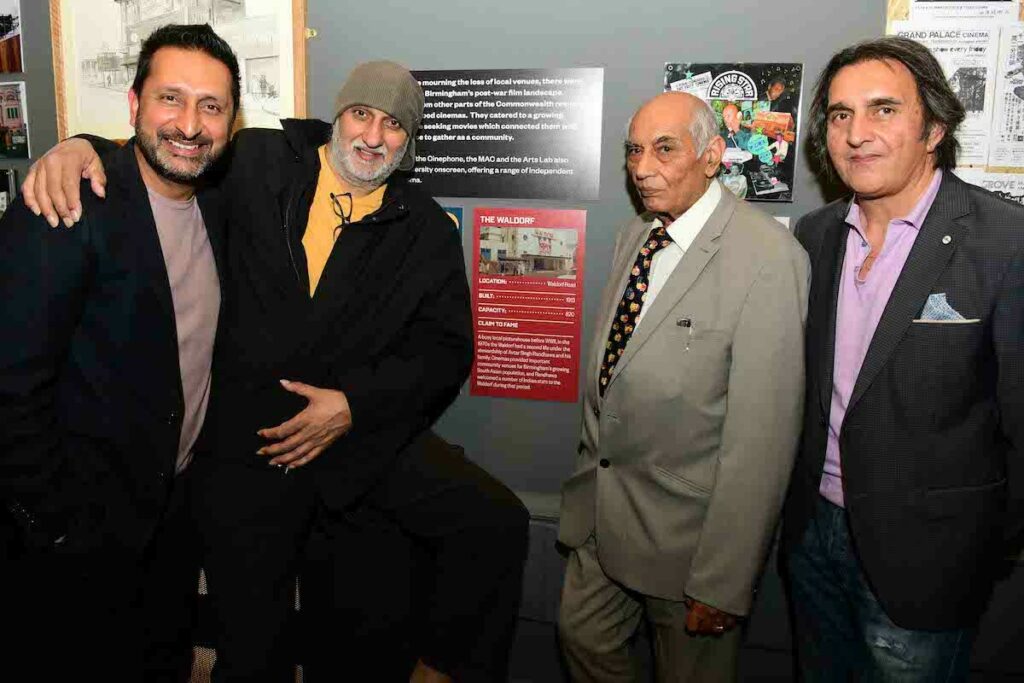 The building has been a Hindu temple ever since, but in 2022 the Waldorf Cinema sprung back to life for a wonderful afternoon filled with smiles, singing and collective reminiscing…
"It was a wonderful experience and bought back some great memories of the great cinema days."
"Fantastic experience, been so long since I've seen a Bollywood film. Nostalgic! can't wait for next one..."
"Can we do this every month please?"